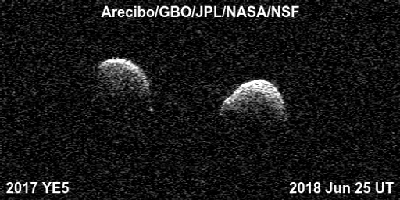 Click on the image for the full animation
Bi-static radar images of the binary asteroid 2017 YE5 from the Arecibo Observatory and the Green Bank Observatory on June 25. The observations show that the asteroid consists of two separate objects in orbit around each other.
More information about asteroids and near-Earth objects is available at http://www.jpl.nasa.gov/asteroidwatch.